Universal IEM's for all musicians and music lovers. Great for travelers and heavy cell phone users.
---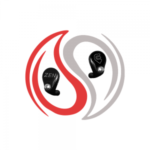 "A new paradigm. Eclipses all other universal in ear monitors. Comfortable & secure, clarity and power, headroom & smooth dynamics, all perfectly balanced… I thought I left my body!" Steven Ambrose – Inventor of the In Ear Monitors
Zen is totally different from other universal in ear monitors in construction. Built to the exact standards of our custom line, there are no screws to come loose. Zen is hand crafted and expertly sealed with a fine layer of medical grade hypo-allergenic lacquer coating to ensure years of enjoyment.
Using an integrated crossover network virtually eliminates "crossover losses" that lead to dropouts in the frequency response that are the major cause of distortion when listening to music. This proprietary technology minimizes any interference between the tweeters and woofers.
The pinnacle of design and technology has come to the entire line of Universal models from InEarz Audio. With rich bass, smooth mids and exhilarating highs, these 2 to 10 driver in-ear systems, each tells a story that just has to be heard to believe it's true. All Universal in ear monitors are the World's First to feature ADELTM Technology relieving your ears of the pneumatic pressures created from pumping air into a sealed ear canal. Others may claim to have this feature but are only providing a mesh screen, where ADELTM is the only licensed product having an actual study conducted by the well respected audiological facility at Vanderbilt University. ADELTM provides less fatigue than any other in ear monitor and helps protect your ears from the stiffening effects (acoustic reflex). The net result is a more natural sound quality due to the more natural listening / less tightening of your ear drum. The soundscape will sound more wide open and live. You will be more relaxed following your listening time. Take a moment and review what can be had at cost savings without sacrifice of the sound.