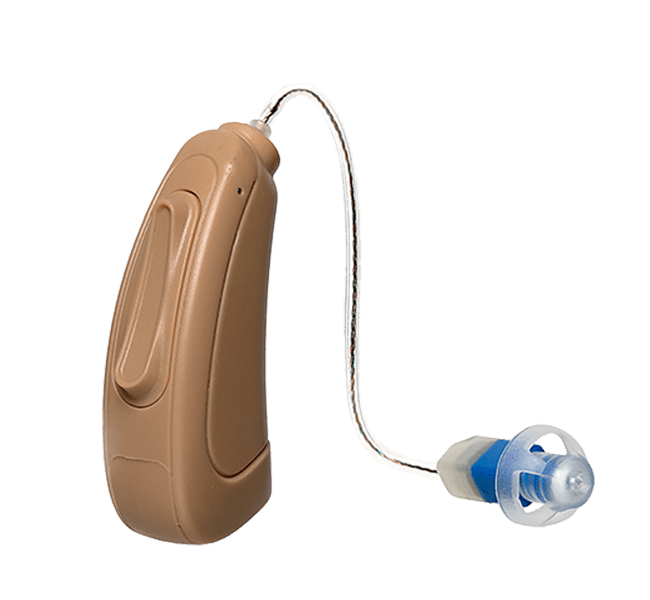 Conversation is an ever-changing level of signals with a broad range of frequencies and dynamics. Looking for an instrument to keep pace? The 2nd Generation All-in-One Adaptive Speech Enhancement found in the Sombra provides an automated system of compression that enables you to hear a soft and loud voice during the same conversation. Continually changing signal levels are automatically adjusted by the micro-processor – no need to constantly adjust a volume control. The success of this automatic feature means the Sombra is available with a programmable, multi-functional manual volume control. We want you to be in the middle of the conversation, never on the outside of any experience.
The All-in-One ASE found in the new Sombra circuitry is fully automated with Null Tracking directional microphones that locate the loudest sound source and reduce that level behind or beside the person without affecting important sounds in front of them. ASE continuously monitors the acoustic level of the environment, determining the optimum amount of directional focus for the microphones, to obtain the highest quality speech signal in the most difficult settings.
The Sombra offers a new, multi-functional rocker style switch that allows each individual to have the greatest amount of flexibility in its usage. The rocker switch can be programmed with one of three functions. Your hearing care professional will program the function that is best suited to your lifestyle.