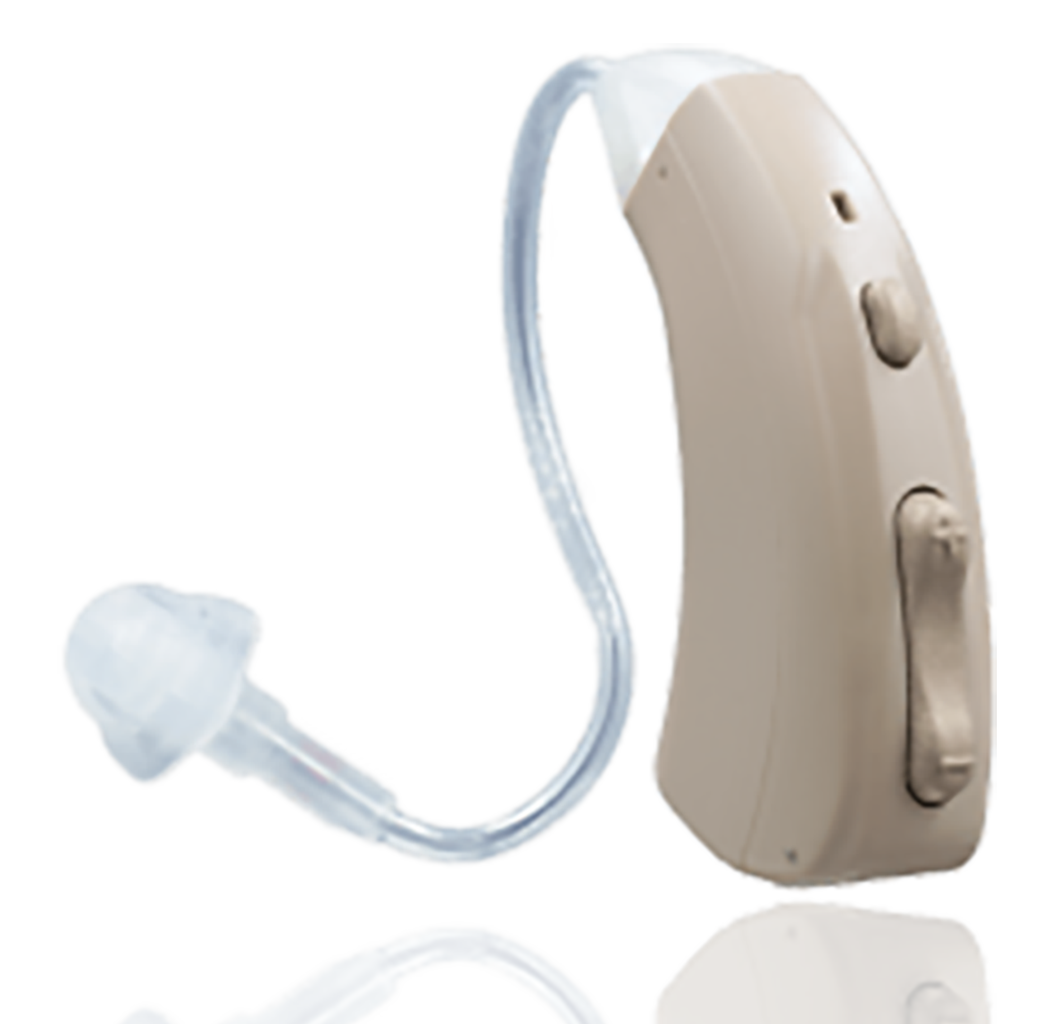 Introduction of the Mini BTE to the hearing impaired has been the greatest single thing to happen in the last 15 years. Steady improvement of technology makes, what used to be a stigma to anyone wearing hearing instruments now is; I can wear this style! Culmination of these advances is encouraging more people to seek hearing help.
Persona Medical offers many different levels of technology for the Mini BTE. It is found throughout all of our families of hearing instruments. This minature instrument is nearly hidden from sight when worn. Anyone from children to adults can wear this style for losses ranging from mild to moderately severe with success.
Industry leading benefits are found in all the Mini BTE's from Persona Medical. Such features as Moisture Protection and Wax Barriers that lengthen the life of the instrument. TeleSolutions for phone applications and FocusMic Systems for improved speech comprehension in noisy environments along with many more enhancements. Having a thin tubing design allows an unnoticed fit tucked behind the ear. Not needing a traditional earmold to wear, the Mini BTE gives one a more clear, open, natural sound that does not plug up your hearing and cause your voice to sound hollow.
America is aging and more active seniors are taking notice of their hearing health. Because of the size, because of the technology and because of the sound quality the Mini BTE has enjoyed strong growth and allowed more individuals that normally would refuse hearing instruments to now wear them.
We often put others needs before our own, yet hearing loss affects the whole family. When it comes to the really important things in life, be there. Be in the moment. Listen to your inner voice. Break the silence. Hear. Now. Make a change in yourself that is worth making. Savor life.